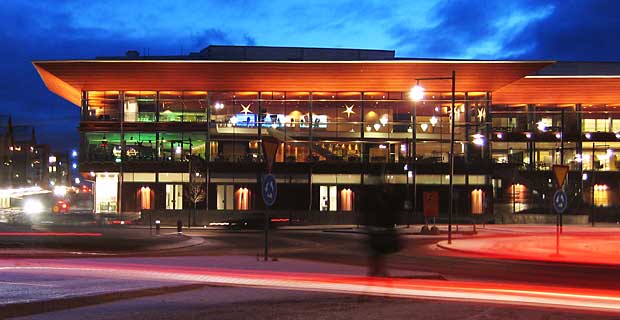 Luleå is the natural choice for setting up a new business in the northernmost of Sweden.
Here you will find
173 000 inhabitants in the Luleå region, more than 600 000 within a day´s trip.
Good infrastructure and quick communications
Large accommodation capacity
A broad selection of cultural and leisure activities.
The borough of Luleå can offer great opportunities for recreation that can be combined with long distance business trips to the area.  The city can offer a large selection of cultural events, restaurants, nightclubs, sports events, shopping, golf courses as well as a racetrack for horses.
Furthermore the surroundings provide great settings for unique nature-based experiences, for instance driving a car or snowmobile on the frozen sea, dogsledding tours, boat-trips in the archipelago.
In Luleå you will also find the Luleå University of Technology

External link. with 12 000 students, Northern Europe´s most modern hospital

External link. and Kulturens hus

External link. (the House of Culture).
This page was last updated 23 January 2023