Some facts about Luleå
The municipality is to 75 per cent covered by woodland. Two rivers; Lule and Råne älv, are floating through the landscape. The name Luleå originates from an old Lule Sámi word for the eastern part of the river. The highest mountain is Storkrokberget in the northernmost point of the municipality, 307 metres above sea level.
There are 36 inhabitants per square kilometre. The population, about 78,000 inhabitants, is however highly concentrated to the city and its immediate surroundings. About 20,000 inhabitants are living in the countryside.
The city of Luleå was founded in 1621 in present Gammelstad. It was relocated in the middle of the 17th century to a peninsula at the outlet of the river. The municipality of today came into existence when Nederluleå, Råneå and Luleå City were united in 1969.
Luleå kommun (Luleå municipality) is situated just below the Arctic Circle. The land area is 2,100 sq.km – half a per cent of Sweden. As a result of the extensive isostatic uplift after the ice sheet, two square kilometres of land are yearly added. A rising sea level due to climate change is however reducing the isostatic uplift.
As a result of the location in the north, it is winter during half of the year. But sunny summers make the mean annual temperature only slightly lower than the Swedish average. The city of Luleå is also situated far east in Sweden. That is why the sun is at its highest level at 11.30 a.m in the winter (half past twelve in the summer).
Luleå archipelago consists of just over 1,300 islands and islets. The brackish water, between fresh and salt, makes the archipelago unique.   
More information about Luleå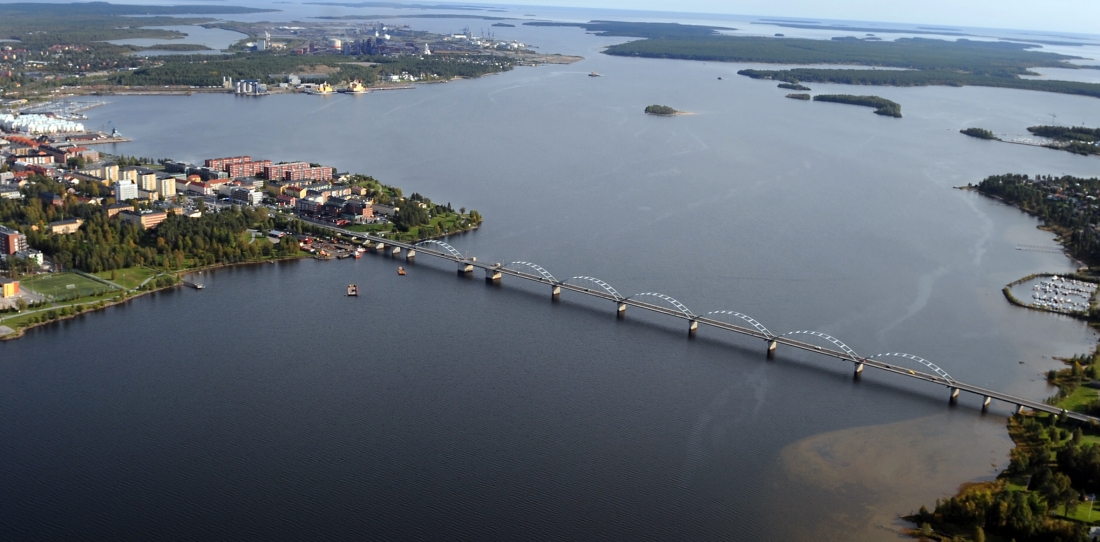 This page was last updated 23 January 2023